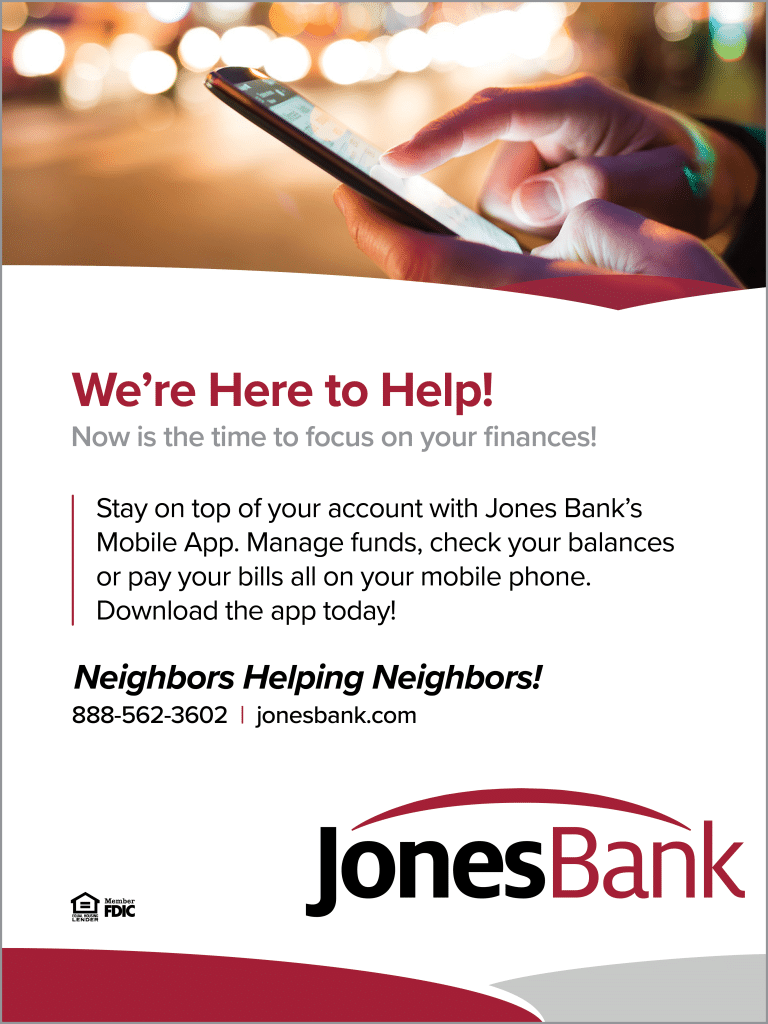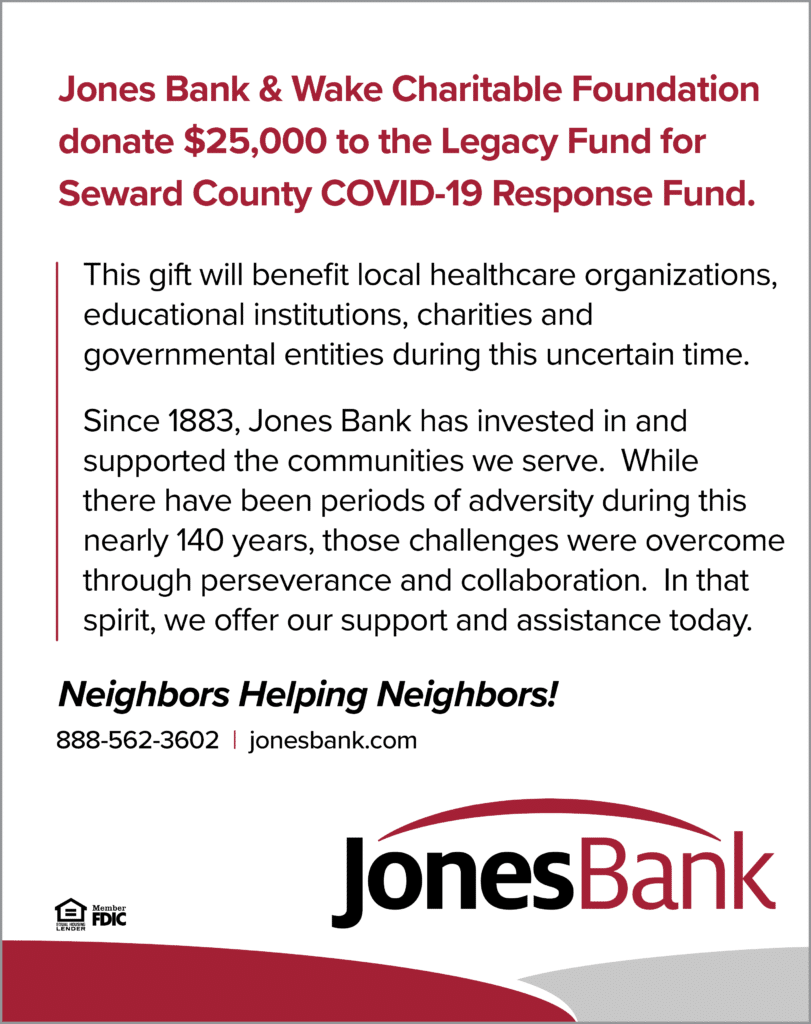 Lobby Closures
March 18, 2020
At Jones Bank, our central focus is the well being of our customers, employees, and community members. Following Nebraska Department of Health & Human Services recommendations, we are practicing social distancing and have closed our lobbies to walk-in customers at our three locations beginning Wednesday, March 18 at noon, until further notice. The bank will be fully staffed and operations will continue to meet your needs.

Our drive-up windows in Seward, Milford and Valparaiso remain open with the following hours:
Seward & Milford: Mon-Wed 7:30 am-5:30 pm, Thurs-Fri 7:30 am-6:00 pm, Sat 7:30 am – Noon
Valparaiso: Mon-Thurs 8:00 am-4:00 pm, Fri 8:00 am-5:00 pm, Sat 8:00 am-Noon
Our staff is available via phone and email, as usual. Online Banking, Mobile Banking and ATMs are always available.

If your financial service needs cannot be met through one of these channels, please call to make an appointment for service related to safe
deposit box access, loans, trusts, insurance, taxes or deposit accounts.

Please notify us if you do not feel well or have recently traveled, so we may determine the best way to provide you service.

Thank you for banking with us and for your understanding during this time.

If you have any questions, please contact us at support@jonesbank.com or 402-643-3602.

COVID-19 (Coronavirus) Preparedness
March 13, 2020
All of us at Jones Bank are thinking of the individuals and communities affected by the Coronavirus. Our central focus is the well being of our customers, employees, and community members.

For our customers who decide to limit public interactions, Jones Bank offers Online and Mobile Banking products to assist you with your banking needs or you may call us for assistance at 402-643-3602.

In the event they are sick, our employees stay home. The bank provides products to sanitize hands and surfaces for employees and customers. We implemented additional preventative cleaning for high touch areas including counters, door handles, railings and waiting areas at all locations.

For nearly 140 years, our institution has provided reliable service to our customers. We plan regularly for a variety of scenarios, in order to ensure we can continue providing you an exceptional banking experience.

If you have questions, please contact us at 402-643-3602.